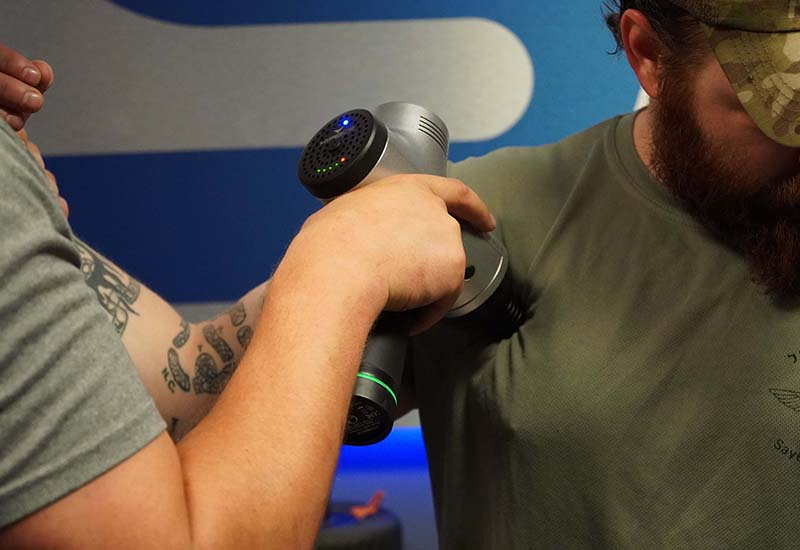 RECOVERY
Learn how to manage stress, sleep better, and exercise correctly, You will feel more energetic and focused. Within our wellness program, we ensure that each workout will include a recovery aspect, such as a cool-down like stretching and mobility.
Experience Steadfast
The Theragun G2PRO harnesses the medical benefits of localized vibration therapy to treat muscular discomfort.
Minimizes lactic acid

Break down scars tissue

Improved mobility and flexibility

Accelerated muscle recovery
Air compression therapy  is designed to help relieve lower extremity swelling, knee problems, muscle tension, water retention, soreness and pain.
Lactic acid and lymphatic flushing

Reduces inflammation and water accumulation

Improved circulation

Accelerated recovery